What is All-on-4 ®?
All-on-4 ® is an extraordinary treatment concept recognised worldwide as the best solution for full-arch restorations under minimum invasive procedures.
The All-on-4 ® treatment consists of a full-arch restoration (upper or lower jaw) supported on four implants only. On most of the cases a fixed provisional prosthesis can be placed on the same day of the implant surgery allowing you to have normal functionality of your dentures until the permanent restorative solution is placed. With the All-on-4 ® treatment implants are placed following a technique that avoids the need of bone grafting thus utilising the existing bone and minimising surgery procedures.
Stop Feeling uncomfortable with your missing teeth or your old denture that moves and falls when talking or eating. Improve your quality of life with the modern state-of-the art All-on-4 ® solution!
If your case is a single-tooth or multiple-teeth missing, visit our dental implants page where you will find information and videos on this interesting solution.
All-on-4 ® Stage 1
Includes:
Comprehensive oral examination
Review of your medical history
2D and 3D Digital radiology imaging and reporting
Clinical diagnosis
Analysis of All-on-4 ® solution
Preparation of Treatment Plan
Planning of implant placement surgery
Manufacture of implant surgery guide(s)
4-implant placement surgery
Fixed transitional prosthesis that could be upgraded to a Stage 2 prosthesis later on
Dental Hygiene Program
Post-surgery follow-up consultations
Cost of All-on-4 ® Stage 1: $14,750
All-on-4 ® Stage 2
Permanent Restorative Solution:
Option 1: Zirconia Bridge over All-on-4 ® implants – $13,500
Option 2: Acrylic Bridge with Titanium substructure over All-on-4 ® implants – $8,000
Includes warranties appropriate to each option.
Other Important Information
.
Features:
Your medical history is very important during the assessment of your case. Our dental practitioner may ask you to undergo certain medical tests to accurately assess and diagnose your case, e.g. blood test, etc.
Intravenous sedation also known as 'sleep dentistry' is available if you wish to feel more relaxed during the implant surgery. The cost of this intravenous sedation is not included.
A range of payments plans is available for you. We will be happy to provide you with further information if you wish so.
Values | Innovation | Professionalism
Our Commitment to you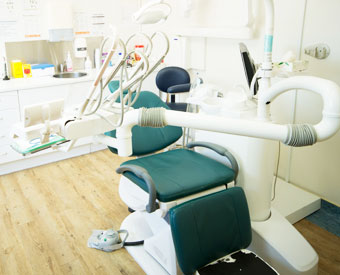 We are committed to provide oral and dental services in the most friendly, diligent and transparent manner within a framework of ethics, safety and quality. Patient satisfaction is our top priority.
Your smile | Our passion | Professionalism beyond expectations
Our Mission and Goal
To provide a 'better than excellent' service to our patients; patient satisfaction is our 'number one commitment'.
The Rifats Dental Implant Laser Cosmetic Care has been proposed and developed by Dr. G K M Rifatullah and Dr. Nabanita, all of whom have particular skills in their own fields. Surgeons affiliated to the clinic are either trained internationally or be particular experts in their own field of laser surgery. The aim is to provide extreme quality services to remaining independent from all other dental practitioners. We use lasers in Oral, Dental as well as cosmetic surgeries and in many cases the correct lasers in the correct clinical situations offer significant advantages to the patients over standard non-laser methods. These are at these specific areas that the Rifat's Laser Dental Care and Surecell Laser Dental Aesthetics are aimed.
The Rifats Laser Care has access to the best types of latest Generation lasers for each of the procedures performed. These procedures are offered on the basis that in each instance, the use of a laser is directly beneficial to the patient. Some other non-laser operations performed in Dentistry are also offered, since technological advances in these areas also give a benefit to patients over old-fashioned surgeries.We have done more than 30000 successful laser and dental cases and the number of procedures are expanding as technology advances. We offered multi directions of the clinic's surgery also in Cosmetic and facial plastics.
Would you like a professional opinion?

BOOK AN APPOINTMENT