Smile Make Over Cosmetic Dentistry
Cosmetic Dentistry
Do you have cracked, discoloured or chipped teeth?
Do you have a gap in your smile?
The perfect smile is now in reach
Sometimes one treatment is not enough to ensure the cosmetic appearance of your face. Here at Rifats Laser Dental we can combine cosmetic and restorative dental treatments to completely transform the aesthetics of your face and smile. Whether you suffer from missing, chipped, cracked, broken or discoloured teeth, our elite dental professionals are able to tailor a treatment plan specifically to your needs and wants.
We can combine any of our treatments, our most popular are:
How does a smile makeover work?
Once we've determined what treatments you require we will determine the order. Before any cosmetic enhancement is performed it's important that we monitor the mouth for possible signs of decay and disease. Once your mouth has been cleared and thoroughly cleaned we will be able to begin your smile enhancement. The first treatment to be performed if necessary will normally be the insertion of a dental implant, and the last may be veneers.
Would you like a professional opinion?

BOOK AN APPOINTMENT
Values | Innovation | Professionalism
Our Commitment to you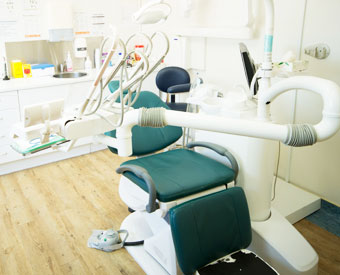 We are committed to provide oral and dental services in the most friendly, diligent and transparent manner within a framework of ethics, safety and quality. Patient satisfaction is our top priority.
Your smile | Our passion | Professionalism beyond expectations
Our Mission and Goal
To provide a 'better than excellent' service to our patients; patient satisfaction is our 'number one commitment'.
The Rifats Dental Implant Laser Cosmetic Care has been proposed and developed by Dr. G K M Rifatullah and Dr. Nabanita, all of whom have particular skills in their own fields. Surgeons affiliated to the clinic are either trained internationally or be particular experts in their own field of laser surgery. The aim is to provide extreme quality services to remaining independent from all other dental practitioners. We use lasers in Oral, Dental as well as cosmetic surgeries and in many cases the correct lasers in the correct clinical situations offer significant advantages to the patients over standard non-laser methods. These are at these specific areas that the Rifat's Laser Dental Care and Surecell Laser Dental Aesthetics are aimed.
The Rifats Laser Care has access to the best types of latest Generation lasers for each of the procedures performed. These procedures are offered on the basis that in each instance, the use of a laser is directly beneficial to the patient. Some other non-laser operations performed in Dentistry are also offered, since technological advances in these areas also give a benefit to patients over old-fashioned surgeries.We have done more than 30000 successful laser and dental cases and the number of procedures are expanding as technology advances. We offered multi directions of the clinic's surgery also in Cosmetic and facial plastics.