Oral Surgeries & Bone Graft
Oral surgeries including dental implants, Bone and tissue grafts are what we do best! We conduct all procedures associated with the diagnosis and treatment of injuries to the dental structure caused by facial trauma such as in the case of sports injuries or car accidents; missing teeth, tooth extractions including the removal of impacted wisdom tooth, placement of dental implants, bone grafts, tissue graft, sinus lift and surgical treatments of hard and soft tissues in the mouth. Bone Grafts If your initial dental assessment identifies that you have insufficient bone for an implant, we can also create a more solid foundation using one the most advanced bone grafting techniques which involves the use of your own stem cells in regenerative medicine achieving the highest success rate in bone regeneration therapies. Bone grafting can also be achieved by using synthetic bone or particulate animal bone. Tissue Grafts We can also create new gum tissue if it is required undertaking a Periodontal Plastic Surgery (PPS), where a very thin layer or gum is taken from the palate of other donor sites (a human donor site for example) and transplanted to the recipient area. Human donor gum is processed in a laboratory to create an allograft. Wisdom Teeth Removal Wisdom teeth can cause infections when they start erupting through the gum causing pain, inflammation, swelling, bad breath and taste. In some other cases, a cyst, which is a sac containing fluid, is formed around the wisdom tooth causing potential damage or displacement to nearby teeth and damage to the surrounding bone. An impacted wisdom tooth may also push against the nearby teeth causing a resorption cavity, infection or abscess and often the removal of both teeth.
Would you like a professional opinion?

BOOK AN APPOINTMENT
Values | Innovation | Professionalism
Our Commitment to you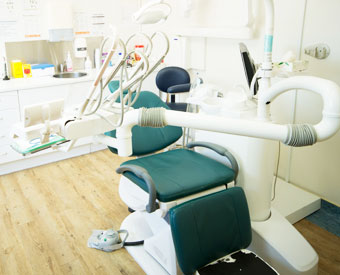 We are committed to provide oral and dental services in the most friendly, diligent and transparent manner within a framework of ethics, safety and quality. Patient satisfaction is our top priority.
Your smile | Our passion | Professionalism beyond expectations
Our Mission and Goal
To provide a 'better than excellent' service to our patients; patient satisfaction is our 'number one commitment'.
The Rifats Dental Implant Laser Cosmetic Care has been proposed and developed by Dr. G K M Rifatullah and Dr. Nabanita, all of whom have particular skills in their own fields. Surgeons affiliated to the clinic are either trained internationally or be particular experts in their own field of laser surgery. The aim is to provide extreme quality services to remaining independent from all other dental practitioners. We use lasers in Oral, Dental as well as cosmetic surgeries and in many cases the correct lasers in the correct clinical situations offer significant advantages to the patients over standard non-laser methods. These are at these specific areas that the Rifat's Laser Dental Care and Surecell Laser Dental Aesthetics are aimed.
The Rifats Laser Care has access to the best types of latest Generation lasers for each of the procedures performed. These procedures are offered on the basis that in each instance, the use of a laser is directly beneficial to the patient. Some other non-laser operations performed in Dentistry are also offered, since technological advances in these areas also give a benefit to patients over old-fashioned surgeries.We have done more than 30000 successful laser and dental cases and the number of procedures are expanding as technology advances. We offered multi directions of the clinic's surgery also in Cosmetic and facial plastics.