Porcelain Crowns and Bridges
What is a dental bridge? Dental bridges are prosthetic appliances that are made from three or more crowns that are fused together and joined to the adjacent present teeth beside a missing tooth. Just as the name suggests, a dental bridge literally bridges the gap left by a missing tooth. The existing adjacent teeth act as anchors for the replacement tooth. These adjacent teeth are 'capped' with dental crowns in order to secure the replacement tooth in place. This design is an efficient and cost-effective approach to replace a missing tooth. What are dental bridges made from? Dental bridges are generally made from porcelain or ceramic materials, or of porcelain fused to metal. What types of dental bridges are available? There are several types of bridges to suit each individual case: A conventional fixed bridge (the bridge is secured by the two adjacent teeth) A cantilever bridge (the fake tooth is supported by just one anchor tooth) We will assess each individual case thoroughly and with the utmost levels of care, to determine the best option, material and aesthetic for your mouth. Are dental bridges permanent? Just like a crown, a bridge is not a permanent fixture, but can last a long time if cared for correctly. A dental bridge is not able to be removed by anyone other than a dental professional and generally won't need to be removed until eventually it needs to be replaced. Your dental bridge is custom fitted to your mouth, meaning that it should be comfortable and improve function without much need for adjustment. What are the benefits of a dental bridge? A dental bridge can have both aesthetic and functional benefits. These include: Improved chewing ability Improved speech Preventing existing teeth from shifting Helps to distribute biting force Improves the appearance of your smile How to look after your dental bridge? Taking care of your bridge is just like taking care of the rest of your teeth. Practicing good oral hygiene at home and visiting your dentist every six months for a check-up is very important. Be sure to brush at least twice a day with a soft-bristled toothbrush and floss at least once a day. Try to avoid chewing hard foods using your bridge and be sure to remove any food debris that may be caught in your bridge as it can lead to the development of plaque and decay.
Would you like a professional opinion?

BOOK AN APPOINTMENT
Values | Innovation | Professionalism
Our Commitment to you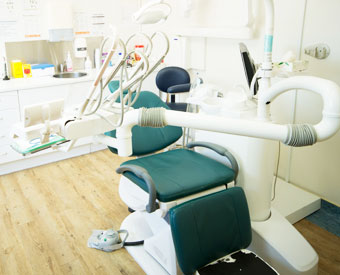 We are committed to provide oral and dental services in the most friendly, diligent and transparent manner within a framework of ethics, safety and quality. Patient satisfaction is our top priority.
Your smile | Our passion | Professionalism beyond expectations
Our Mission and Goal
To provide a 'better than excellent' service to our patients; patient satisfaction is our 'number one commitment'.
The Rifats Dental Implant Laser Cosmetic Care has been proposed and developed by Dr. G K M Rifatullah and Dr. Nabanita, all of whom have particular skills in their own fields. Surgeons affiliated to the clinic are either trained internationally or be particular experts in their own field of laser surgery. The aim is to provide extreme quality services to remaining independent from all other dental practitioners. We use lasers in Oral, Dental as well as cosmetic surgeries and in many cases the correct lasers in the correct clinical situations offer significant advantages to the patients over standard non-laser methods. These are at these specific areas that the Rifat's Laser Dental Care and Surecell Laser Dental Aesthetics are aimed.
The Rifats Laser Care has access to the best types of latest Generation lasers for each of the procedures performed. These procedures are offered on the basis that in each instance, the use of a laser is directly beneficial to the patient. Some other non-laser operations performed in Dentistry are also offered, since technological advances in these areas also give a benefit to patients over old-fashioned surgeries.We have done more than 30000 successful laser and dental cases and the number of procedures are expanding as technology advances. We offered multi directions of the clinic's surgery also in Cosmetic and facial plastics.