Combination Work
(Bridge + Removable Denture) Advanced Technology in Prosthetic Dentistry.
Consists of 2 parts:
- fixed/cemented bridge work
- removable partial denture/prosthesis
Combination work can be the proper choice of dental solution, if a patient does not have enough natural teeth for bridgework OR if the placing of dental implants are not possible.
The existing teeth are filed down and porcelain bridgework is prepared which is then cemented in place.
Combination Work
Because the fixed part is unmovable, it increases the stability of the removable denture part.
This stability is provided by the "connecting" attachment between the fixed part (bridgework) and the removable part (denture).
There are well-known type of connectors like the precision attachment.
Advantages: reduced likelihood of complications,simple design, low price
Disadvantages: the attachments are in most cases visible, diminished stability,
Combination Work
Up to date the optimal result is provided by the MK1 fixture, which attaches the bridgework to the partial denture.
This means that between the fixed and removable part there is a special concealed lock which can only be opened with the help of a "key".
Thus the removable denture is aesthetically perfect, and its stability is approximate to that of the fixed restoration (crown/bridgework).
This denture is based on a strong metal plate, making it smaller in size and it is less obtrusive in the mouth. Because of the existing teeth are connected in a bridge, they are kept in line. Therefore this way the biting pressure is distributed to all the teeth and is not only on the partial denture.
This will obviously increase the longevity of the whole restoration work, and reduces bone resorption.
Would you like a professional opinion?

BOOK AN APPOINTMENT
Values | Innovation | Professionalism
Our Commitment to you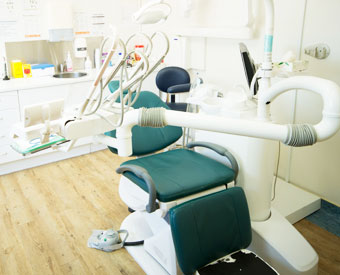 We are committed to provide oral and dental services in the most friendly, diligent and transparent manner within a framework of ethics, safety and quality. Patient satisfaction is our top priority.
Your smile | Our passion | Professionalism beyond expectations
Our Mission and Goal
To provide a 'better than excellent' service to our patients; patient satisfaction is our 'number one commitment'.
The Rifats Dental Implant Laser Cosmetic Care has been proposed and developed by Dr. G K M Rifatullah and Dr. Nabanita, all of whom have particular skills in their own fields. Surgeons affiliated to the clinic are either trained internationally or be particular experts in their own field of laser surgery. The aim is to provide extreme quality services to remaining independent from all other dental practitioners. We use lasers in Oral, Dental as well as cosmetic surgeries and in many cases the correct lasers in the correct clinical situations offer significant advantages to the patients over standard non-laser methods. These are at these specific areas that the Rifat's Laser Dental Care and Surecell Laser Dental Aesthetics are aimed.
The Rifats Laser Care has access to the best types of latest Generation lasers for each of the procedures performed. These procedures are offered on the basis that in each instance, the use of a laser is directly beneficial to the patient. Some other non-laser operations performed in Dentistry are also offered, since technological advances in these areas also give a benefit to patients over old-fashioned surgeries.We have done more than 30000 successful laser and dental cases and the number of procedures are expanding as technology advances. We offered multi directions of the clinic's surgery also in Cosmetic and facial plastics.